On the Learn stage, Louis Jeannin and Clémence Rougeot from the startup Foxar presented their company. At the origin of the project, we had to find something useful for young people to understand the world around them more easily. It was also necessary to help students in difficulty at least as much as others. The idea was to bring content for the digital tools of the schools.
They chose augmented reality because it allows to visualize objects and concepts in an intuitive and active way. Objects are crossed, posed, you can explore them and turn around. This was presented in a very clear way, thanks to an educational model during the conference.
This article is a transcript of their performance, and you can follow the video replay with the link available at the bottom of the article.
Putting Foxar into practice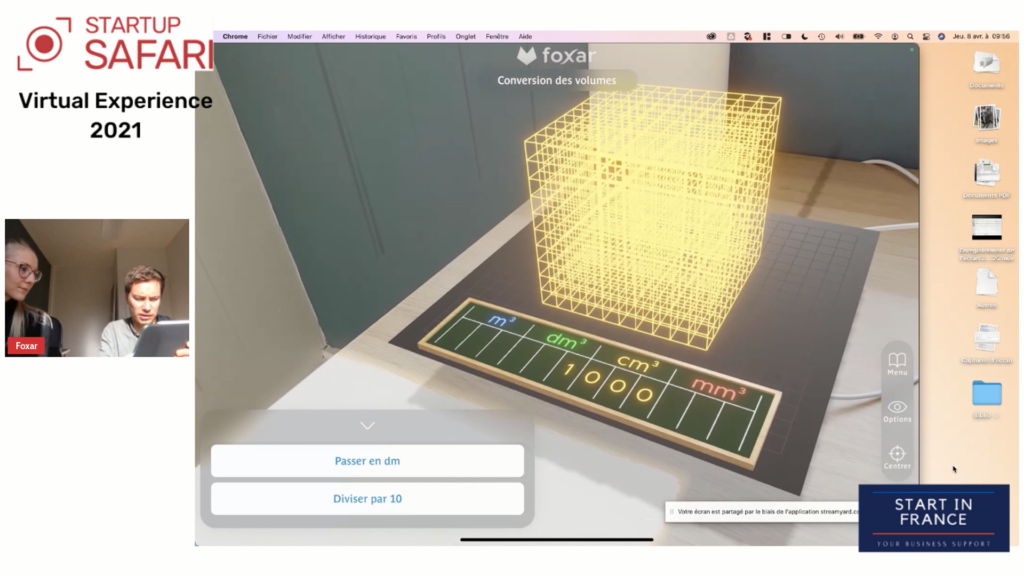 All of these tools can be used by teachers, but how will they do it? They discussed a lot with the teachers before starting Foxar. The idea was to allow teachers to use these tools as they wish at all possible moments of pedagogical sequences; TP, TD, CM, group work… The first real-life setting was two years ago, in May 2019. They have set up pedagogical models that can help students answer questions.
Here is the exercise performed:
On the left, we have fixed cars. On the right, the 3D educational model shows the differences in speed of the cars. The students quickly adapted and passed the exercise. They found it easier to understand with the 3D model.
The second construction link is an essential link with research, especially public research. This link is essential because it is not possible to deploy a tool related to education without really testing it. That' s why it is important to test it to see if it works well, and does not generate too many mental charges.
By this graph, we can see the average gain of students who are comfortable and students who are less comfortable with their used tools. Finally, augmented reality seems to be the tool that students have less difficulty with.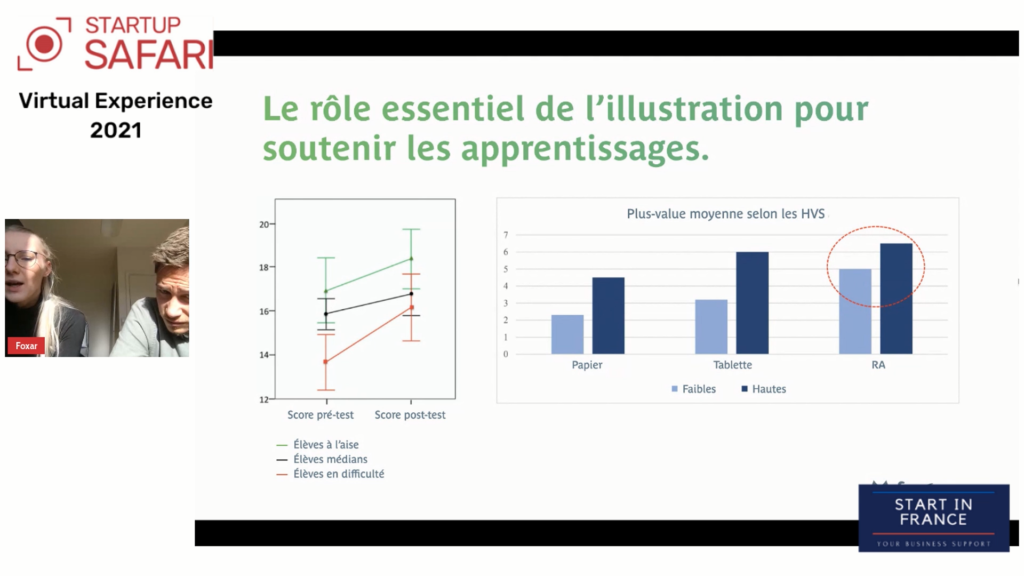 Professional training
Foxar works today thanks to services for professional training. They realize the same type of pedagogical model for industrialists and for adults.
One of the services in progress concerns a French mutual insurance company. The idea is to develop pedagogical models related to environmental health prevention. It is about the creation of a small bathroom. Finally, the startup is in the process of developing and wants to work more on industrial and chemical subjects that are mainly aimed at adults.
Here is the link of the video of their passage.